Lesson learned. Do not assume that Cura positions your pieces correctly when you multiply them.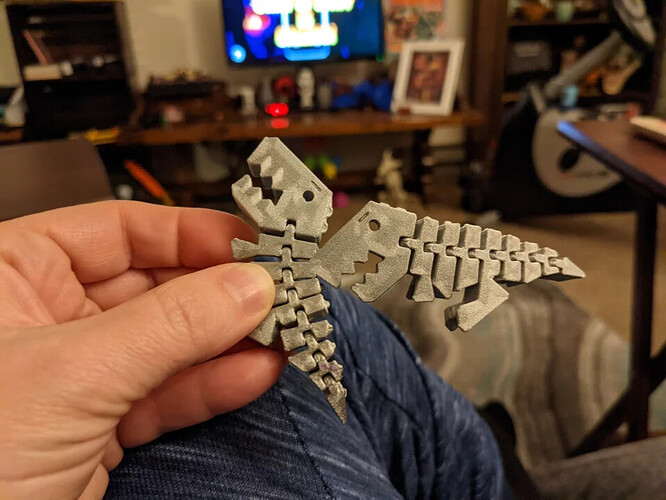 Source: https://www.reddit.com/r/3Dprinting/comments/lnx7ot/lesson_learned_do_not_assume_that_cura_positions/
Serves whomever right for A) not checking it in the Cura preview and B) not catching it as soon as the first layer was put down.
Well that is frustrating! I often allow slicers to make automatic choices, I also never assume it will get it right.
Poor flexi Rex
that's weird I've never really used Kira myself I just stick to prusa slicer and simplify 3D but I hear some people love cura
maybe your dinos are hungry?
sorry had to be said