Hey guys I had a mess on my hotend, filament didn't stick to the bed, as I was cleaning it off, my screen went to a blank blue.
When I turn the printer off and on agian, the bltouch starts as normal, the fans all run but the screen stays blank,
I tried putting some firmware on the card and turning it on to re up the firmware but that did nothing.
Any ideas? Only bought the printer in Dec.
Update, so the printer won't connect to octoprint either, seems like it's timing out.
So. Yay.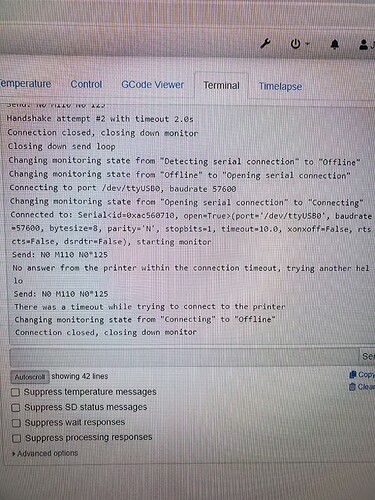 Really hoping the printer isn't bricked. That would piss me right off