This print failed between the green and the 2nd white.
I Turned off the printer, changed the firmware ( klipper ) and still recovered and finished it but editing the original gcode file by following his video the other day.
Original failure was a filament change that timed out, so I changed the timer to 12h from 10 min.
I ran off 4 end of rolls and started the fresh roll of orange value PLA I got from the last sale.
Failure: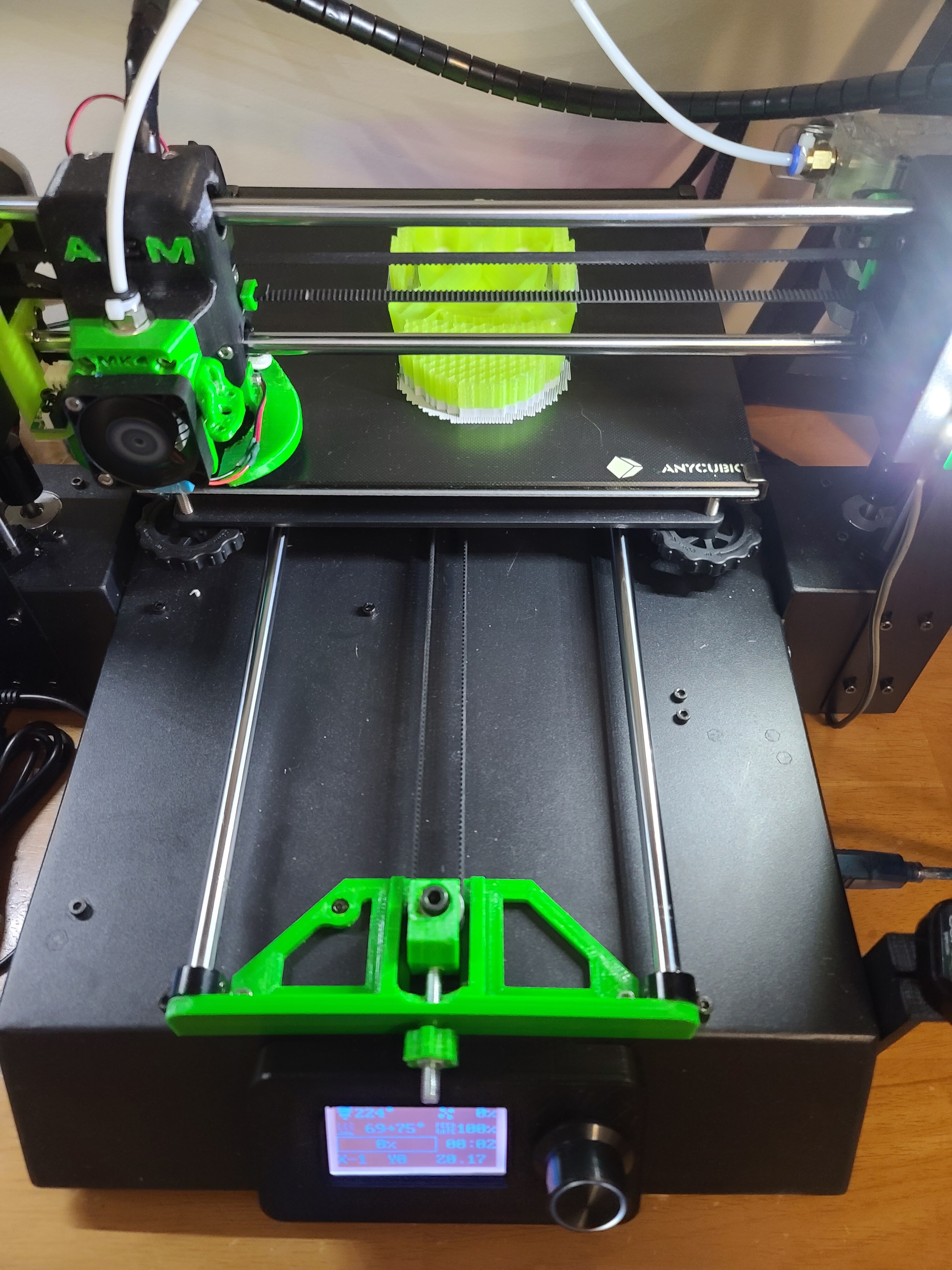 Successful recovery 17mm up:

Final: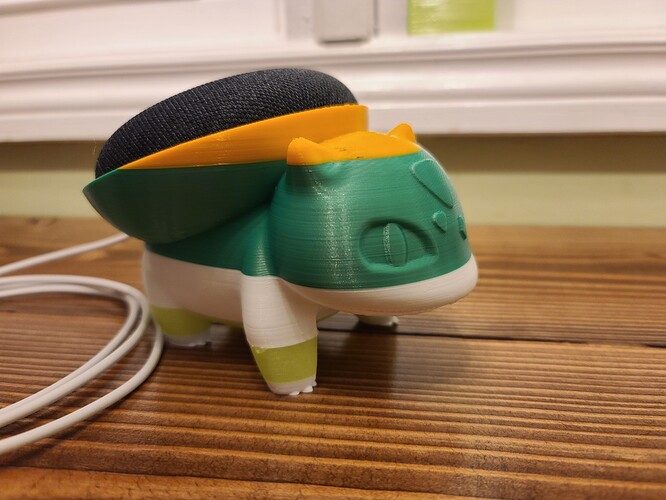 Good job brother looks great